From the desk of: Mike Carraway
January 16th, 2017

Dear frustrated marketer,
Just 6 years ago I was dead broke. My wife and I were living in a house that we couldn't afford the payments on, it needed work that we couldn't afford, and I had about $24,000 in credit card debt that was killing me.
I was making about $500 per month working in my real estate business – and the debts were mounting up there, too. (you KNOW how the real estate business has been, right?)
All I wanted to do was make more money, but I could never get ahead. We had also bought a lot of "same as cash" stuff and the deadlines to pay them were rapidly approaching.
I was beginning to feel like a complete loser. I could barely pay our bills and we couldn't even think about paying for meals out or vacations since there was no money… and the credit card balances just kept getting higher and higher.
I was about 90 days away from having to file for welfare or worse, bankruptcy if I didn't figure some way out fast..
But, even with all that I still had the same dream I'd had since I was 12 years old…
I wanted to be rich. Ever since I was a little kid I wanted to have a fancy house with fancy cars (now I had a few of those things – but couldn't pay for them). I'd seen it in the movies and knew that I could have it for myself.
I just had to figure out how…
I was at Books-a-Million looking thru some "how to make money" books and a business card dropped out of one of the books…
I picked it up and read it. It basically said: "Make $150/Day from home, Call 1-800-XXX-XXXX To Find Out How"
I'd seen this kind of crap before in the newspaper and on TV before, but I was so desperate that I called the 800 number anyway.
It was a recording about making money on the internet. It told me that all I had to do was send $35 to get a little book that would show me how to make $150/day online.
I had been doing a few things online already and was making a little bit here and there… but not enough to pay the bills I had coming in and definitely not enough to get my head above water. It was basically just a hobby that didn't pay for itself.
I realized that these people weren't making any money working online, but they were making their money selling a $35 book to people like me.
That's when – IT HIT ME LIKE A TON OF BRICKS…
That's the first time I realized that selling "how to" products was going to be my way out of debt and get me what I had always wanted. This home business was simply selling "How-To" information products.
There is no risk and the profit margins are HUGE!
It costs ZERO to make a How-To book and you can sell it for $20, $50, even $100 profit if you know how to create a sales page that makes it seem like it's worth that much.
I went to eBay and did some research, and within an hour or so – I had a plan.
Over the next week, I created my first product. It was a little book titled "The Complete Illustrated Guide to Homemade Wine". I started selling it on eBay and was actually starting to make some real money! Nothing earth shattering – but people were buying it!
I'd learned how to make wine a long time ago so I just wrote up something about how to do it.
In the next 2 months, I found Clickbank and spent about 6 weeks figuring out how to set up pages and payment buttons and all that technical stuff. Once I put my wine making book on ClickBank – I actually thought it was going to make me rich.
But it didn't.
I WAS making a couple of sales a week – but definitely not enough to get ahead.
Then, I found out about list building and selling to people over time. Then I found out about Affiliates and how to attract them to promote my product. I researched SEO and article marketing. Then I discovered JV partners.
Within 2 months, I was making over $500/month from that one little Clickbank eBook.
So I stopped going to my money losing "office" except for once a week and dove right into marketing products online. I worked like a madman – putting in 15 and 20 hour days.
In another few months, I was earning over $2,500/month.
Another few months and I was getting close to $4,000/month.
The money was rolling in and life was actually getting pretty good. I paid off all a lot of our bills. We caught up almost EVERYTHING that needed to be paid. Then – I actually started BANKING some CASH. My wife thought I was a genius and all my real estate buddies couldn't figure out how I was "making it".
Basically – I was just sitting around all day in my PJ's now! Working from home in your own online business gives you an incredible life that most people have never even dreamed of.
For 6 years I have been selling that book and made great money doing it. I've learned all the stuff the "hard way" and had no one to "show me the ropes". I learned everything from the school of hard knocks – I made the mistakes, I put in the 15 hour days, I paid my dues.
Along the way, I started meeting some people. Not "average" or beginning Internet Marketers – but people that were pulling in mid 5 figures every month, month after month. These people would consider $20,000 to be a "slow month".
I wanted that to be ME.
I studied what they were doing and started applying it. I stumbled several times before I got it right. I tried emailing the people that I had met and they almost never responded to me – I mean – who was I? Still pretty much a "nobody" on the internet marketing scene.
So I just kept trying stuff, and studying, and buying stuff and studying.
Another 6 months went by and then, almost by accident, I decided to create a cool little product on how to market with videos. I put that product up and earned $28,000 in one month.
I thought I had it figured out so I tried again and BOOM – another $18,000 the next month!
Guess what? Those people that wouldn't talk to me before? They actually contacted me and wanted to talk! I was IN!
In fact, over the next few months, I got to know a LOT of the BIG internet marketers – and I mean some of the top internet marketing people on the entire planet. Do you have any idea what that will do for your online business?
Besides being able to ask them questions about HOW to do stuff, they actually started helping to promote some of my products as affiliates. My income began rising AGAIN. I cannot explain to you the heart pounding adrenaline rush that you get when you see hundreds of sales coming in in ONE DAY. Yes – it is THAT exciting!
I was even invited to be a featured speaker at one of the top online marketer events!
Jump ahead to today and I can't even explain how great life has become for my family and me. We have been on cruises and on overseas vacations while our neighbor's houses have gotten foreclosed on. I just bought a new car and paid CASH for it! I have NO credit card debt. In short, life is VERY good.
Introducing Internet Marketing Formula 2
My personal internet business has given me so much and I have so much to be thankful for…
And now, I want to show you how to make hundreds of thousands of dollars on the internet – BUT – I am going to give you a HUGE SHORTCUT!
Let me be clear: I'm not going to tell you that money will buy you happiness, because it won't. But here's the thing… I've been flat broke and I've had tons of money, and it's a whole lot more fun having money!
You don't stress out when you get a bill.
You don't have to count on loans or family to pay your rent.
You always have enough money to buy what you want.
(we are meeting our kids at a luxury beach front condo this coming week and I just picked up the phone and called a limo company to meet them at the airport and deliver them to the condo – 60 miles away – it was over $200 and I didn't even blink)
Here is what you are about to discover in Internet Marketing Formula 2:
Module 1 – Aptitude – This is where you and I sit down and have a face to face chat about what we are about to do. Module 1 is over an hour of aptitude, attitude, strategy and basic knowledge you need. My private coaching students routinely pay over $250 for this. The first module gets you thinking like a REAL marketer and makes you change your mindset so that you begin seeing opportunities all around you. The assignments crystallize what you have learned in the video session and cement the new ideas in your thinking.
Video 1 – It's just business – in this video you will learn the "business" mindset and how to begin thinking about online marketing, advertising and more.
Video 2 – It's all about ROI – this video shows you the importance of just thinking about making a profit – because that's what we're here for – right?
Video 3 – What you're working for – in this very revealing interview with me and my wife, you will discover the REAL IM LIFESTYLE and why we do this and what's REALLY in it for you!
Video 4 – Marketer Mindset – you will see how easy it is to begin ABM or "always be marketing" and how, with the right focus, you will begin seeing opportunites everywhere.
Audio 1 – Interview with Paul – my friend Paul explains his before and after situation and what made all the difference. Truly revealing and heartwarming.
Module 1 Assignments – yep – you have homework and this assignment may be the most important of them all.
Module 2 – Attitude – This module immediately pics up where Module 1 stopped so you don't miss a beat. You'll learn the difference between "markets" and ideas and then begin to drill down into the sales process itself. (usually sells for $97). Module 2 helps you create a positive mental focus and begin to identify MARKETS where people are spending money. You'll see how easy this is and how Module 1 and 2 blend together to give you a lazer sharp focus on "where the money is".
Video 1 – Establish a presence – you'll see how to set up your online business, how to name it, what domain names you'll need, and more.
Video 2 – Inner Self Image – how and why you need to change your inner "self talk"
Video 3 – Steps to Success – how to map out exactly what you want to do and make it real.
Video 4 – Identifying Markets – this is NOT finding a niche – this is how to find where the money is and find what you love
Video 5 – Choose a Market – how to figure out what it is that YOU have that people will pay you for
Module 2 Assignment – you are going to have to do some day dreaming here and step out just a little
Module 3 – Competition Surveillance – You will learn to spy on your competition and see which markets are really making the money. You'll also begin researching for your OWN PRODUCT! Courses like this module typically sell for $77 or more. Module 3 helps you eliminate competition, see where the biggest competition is, and shows you how to choose submarkets that will allow you the biggest opportunities to make easy money. This module also includes an actual example market search that we'll use later in the course to create a money making product!
Video 1 – Niche to Subniche – why big markets can cost you but small markets can easily make you ver wealthy
Video 2 – Niche Drill Down – how to drill down and find smaller but profitable markets
Video 3 – Topic or Market – how to determine if you are thinking about just a topic – or a money making market
Video 4 – Research our Example Market – this begins my own product creation as your example for this course
Module 3 Assignments – you'll start researching and taking notes on some of your own ideas in this assignment
Module 4 – The Whole Back End – this is the nuts and bolts of a course that I teach live for $299 and in it you will see how to structure back end sales, create sales funnels, do upsells, downsells, and OTOs. This is all of the theory and how things connect – you will learn the mechanics in Modules 6 and 7. Module 4 is where we start ramping it up a notch. Once you have decided upon a market, you will learn how to design and set up a sales system that includes upsells, OTOs (one time offers), bumps and more. Learning these strategies allows you to make more money with your site which allows you to penetrate deeper into more markets. This is where you begin to become a real marketer!
Video 1 – Back End – why the most overlooked part of the sales process is also the most important and can cost you millions – literally!
Video 2 – Back End Strategy – why this strategy allows you much more flexibility in your marketing
Video 3 – Upsells – what an upsell is, how it works, and why it works
Video 4 – IM process – part 1 – how to set up and map out an OTO or One time offer
Video 4 – IM process – part 2 – how to set up a "bump"
Video 4 – IM process – part 3 – how to create and map out a downsell
Module 4 Assignments – you won't get done with this module until you have mapped out and sketched your own ideas for your sales process.
Module 5 – Tools and Systems – this is where we really start ramping it up a bit. In module 5 I give you 5 pieces of FREE Software that we will be using, I give you the 3 automation tools, I show you how to make video, audio, and eBooks. This is the module most people would easily pay $497 for. Module 5 covers the systems and the tools that you can use to create products that people will BUY and pay for online. I will show you how to make video, how to create audio MP3 files, how to create eBooks and more – and the best part is… ALL OF THE TOOLS ARE FREE! (there's a couple of paid tools but only 1 is required and it's a buck to start)
Video 1 – Automation Overview – how to use ROBOTS to power your online business empire
Audio – Systems – this audio further drills down into automation and why its important
Video 2 – Website Editor – this free software makes creating web pages just simple point and click
Video 3 – Voice Capture – you'll be creating your own MP3 recordings in minutes with this free software!
Video 4 – Open Office – with this free software, you'll be making your own AWESOME EBOOKS.
Video 5 – Help Desk – only deal with SERIOUS help issues and not just people that want to chat – again this is FREE
Video 6 – Video Capture – the simplest and easiest to use free screencast software on the planet
Video 7 – Voice Recognition – this isn't free – but I will show you how simple and carefree this make your life!
Video 8 – Email Automation – this is REQUIRED and it's not free. BUT – it starts at just $1.
Module 5 assignment – better make sure you have some room on your hard drive because you are going to download and install some awesome software that you will continue to use for years to come!
Module 6 and 7 – Online Mechanics – this is were the "work" starts – if you want to call it that. To me, this is where the fun starts! I walk you through all of the software from the last module and show you EXACTLY what you need to know how to do. You and I both know that everything has bells and whistles that you NEVER NEED and I only show you what you do need. Starting with simple domain registration and hosting setup – wthin a few hours, you'll know how to create eBooks, how to create instructional videos, how to edit videos, and how to make MP3 recordings that are ready for prime time! These 2 modules together would easily sell as a stand alone course for $497. You'll also learn some scary sounding stuff like FTP, and Webform Creation (wooo) and installation, but, I promise – it's all easier than it sounds.
Modules 8, 9, 10, 11, and 12…
From real time and step by step web machanics, to payment processing and product delivery, to a case study where I show you STEP BY STEP as I create a REAL EVERGREEN product, put it up online, market it, and begin making sales.
Nothing is left out – you will see it all and it's step by step.
There are a total of 12 step by step hands on complete training modules to take you from the first small steps all the way to having your own money making website. The only thing you need to do now is make a commitment to join us.
You deserve to have success right now, everyone does… so like I said before – I am going to give you a HUGE SHORTCUT…
I have created a "do as I do" path to my 7 figure internet internet marketing business to show you, step by step, what you have to do to begin making thousands a month.
I'm going to teach and show you every single thing I've done to make millions on the internet.
I want you to use everything I give you.
Even if you only use 10% of my success, that's still over $50,000 per year!
It all starts with one step. You can accomplish anything you want once you take that first step. Even if it seems impossible right now.
All it takes is a little help. And that's exactly what I'm here to give you.
6 years ago I was in the same place you are, just trying to figure everything out.
It took me months and years of work to start making any real money. I made mistakes, some of my ideas failed and I lost a lot of money. It was the same with the other marketers I have helped.
But we kept pushing on. We never gave up. We were determined to figure it out.
And today – we all earn in the mid 6 and even 7 figures every year.
Just imagine what that would be like.
If you knew everything we know about making money from home on the internet… You'd be rich, cash overflowing from your bank accounts…
You'd be able to pay for that fancy private school for your kids…
You'd be able to grab a suitcase and jet off to anywhere in the World anytime you want…
You'd be able to finally tell your boss to shove it – or even buy his company!
Live in your dream home… Drive your dream car…
We've already figured it out and now we're going to show you how to do it for yourself, starting right now!
We've put every single turnkey money making system and process we've used to make millions online into one place for you and we want to give it to you for practically FREE right now.
It's unheard-of and unique, and we've spent the last several months creating dozens and dozens of step-by-step high quality videos to show you every single step we take to make thousands and thousands online.
Here's just a small sampling of what you will learn to do:
Create your own product – FAST
Get traffic in ways you never imagined
Get JV partners to help promote your products
Learn to be a successful affiliate marketer
Learn to build a hugely responsive lists
Set up "Hands free" money making systems
And a lot more…
Something else?
YOU can actually get personal questions answered one on one through our members only IMF2 Mastermind skype group. That's right – just ask one me or on of our experts a question and you'll usually have the answer within 24 hours (but usually within minutes).
We were planning on charging $197 just to take a peek at the turnkey money making systems, mentoring sessions in our LIVE 24/7 IMF2 Mastermind skype chat, detailed training sessions, core skill set recorded training sessions, and money making blueprints I have waiting for you.
But, I am so passionate about showing you the real, legitimate ways to make money on the Internet that I decided to give you full access for just $7.00!
Once you log into your account in a few minutes you'll see that what I'm saying is the truth.
You'll see that I really do know how to make millions on the Internet and will show you how to do the same thing.
And when you find out all that, you'll realize that my training will change your life for the better and truly can help create the life of your dreams.
It's a win-win. You get to learn my million dollar secrets and I get to gain your trust as a customer.
You will learn everything I've done and do right now, today to make millions of dollars online.
You'll be able to copy everything I do and make as much money as you could ever want.
You'll have a full 7 days to review everything I have waiting for you inside the IMF2 Network member area. 7 Days to check everything out and make sure the IMF2 Training Program is right for you. 7 Days to start following my systems and start making money the right way!
You'll have complete access to the entire IMF2 members areas for a full 7 days before the monthly membership of $97 starts. And then you'll have ongoing access to the 20+ hours of new training and turnkey systems I create, test and share with you every single month.
You could make enough to cover your entire membership or much more than that in the first 3 days by just following one of the systems you'll have access to.
"Ok Mike – this looks awesome…
Ok – yeah – you're right – there is sort of a catch, but it's a small one… and I want to be totally up front about it. The catch is that this is a very special offer for a low price and that IS going to change. The price is only going to go up from here and my colleges are already yelling at me and telling me that this is way too cheap. for what I am offering.
Not only that, the BONUSES I am about to tell you about won't be a part of this forever either. Once I show them to you, you'll understand why I can't include them forever without charging a lot more for this course.
But don't worry, I'm not trying to scare you, I'm just giving you a fair warning. The cost is going to be much less than you'd think, much less than it should be, much less than other bloated "guru" courses that try to cover this, much less than hiring me to teach you this one-on-one (which I hardly ever do), and it's much less than learning this by trial and error like I had to.
Here's the BONUS I mentioned…
Award Winning "The Internet X Factor" – this manuscript is responsible for changing hundreds of lives and the reason I am including it is because it takes you even further down the path and helps you get past Module 12. Sure it's advanced stuff – but once you get to the end of this course, the Internet X Factor lets you see far beyond the mountain you have climbed. The information contained within this manual is responsible for millions being made online and is easily worth $147 even in book form.
* Describes and illustrates how JV and affiliate aliances work and how you can get into these circles within circles and befriend people that can take your sales to new heights.
* Walks you through my own experience and my realizations as they were happening to me so that it's all in a fresh and new perspective and unfolds for you the same exciting way it did for me.
* This is something you'll get the most use out of AFTER you have completed this course.
* Recommended reading if you want much bigger results over the long term.
* One of my all time favorites for amplifying everything you do in any market and with any product.
Bonus #2
Autoresponders – a Step by Step Video Course – this is one of my favorite courses of all time and it's one that will make you more money over time than any other stand alone course you will find on "How to use an autoresponder". I discovered this course a long time ago and I like it so much and it made everything SO SIMPLE – that I bought the rights to it so I could give it to you.
* 23 Step by Step videos so that nothing is left out and you are never lost
* How to automate your online business so that this "robot" runs it for you
* This is easily a $97 course
Bonus #3
How to be a WordPress Wizard – This is a 26 part stand alone course that is easily worth over $197. In IMF2, I show you the easy as pie way to use a simple WYSIWYG editor to create stunning HTML based pages. BUT — a lot of people want to use wordpress these days because of the shiny plugins and other cool tricks that you can do with wordpress. This course will turn you into a WordPress MAGICIAN!
* 26 Step by Step videos so you don't miss anything
* WordPress functions and features all laid out and simplified for you
* I bought the rights to this so that you could have it!
"Okay Mike – what's this going to cost me?"
Before I tell you how little this investment is going to be, let's take a look again at the value: You get the whole 12 week video course and membership step by step training valued at over $3,199 total, you get the bonus X Factor valued at $47, the Autoresponder Step by Step video course (a $97 value), and the WordPress Wizardry course ($a 97 value) – (and those are yours FREE). That's a $3,540 value.
I get paid $4,500 to $8,500 per hour of my time that I spend working. If you decided to hire me to coach you thru this whole 12 week program, you would have to pay me between $40,000 and $120,000. I know that sounds high – but that's why I teach a ROOM FULL of people when I teach and not on a one-on-one basis. This course and the way I have recorded it and put it together is like me and you are sitting there one-on-one. Yes – it's THAT personal.
If you were to decide to just go out and experiment on your own until you happened to stumble across all the right answers, you might be like me and end up wasting 482 hours on wasted work, $1791 blown on "guru" lies, and $789 lost on Adwords before I figured any of this stuff out.
If you're not making money at all online, you can go from ZERO to a few hundred dollars with just your first website. And if you scale it up and make more than 1 website, you'll soon have thousands per month instead of just hundreds. How many websites would you build if you knew a winning formula and could do it over and over again?
And once I begin to get real case studies, testimonials, feedback and results from customers of IMF2, then I am going to raise the price to $497 and eventually to $997.
But right now – you get this launch special. If you're a person that likes to take advantage of an opportunity rather than wait and pay more…
As part of this special offer you WON'T PAY $8,500.00
You won't pay… $3,540
Today and today only, your investment is only… $7.00 to start your 7 day trial.
Join us NOW. Start your journey to Success Today:
START YOUR 7 DAY TRIAL FOR ONLY $7.00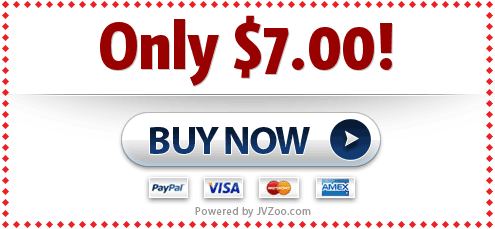 If you decide that I have made this TOO SIMPLE and you'd rather give your money to some "guru" with big flashy promises and impossible methods, or, if you're just too stubborn and you must reinvent the wheel and discover how to do things the hard way, I'm happy to give you your money back – no questions asked. But keep this in mind… you have 30 days… so even if you screw around, you still have plenty of time to check out the first 7 modules, more than enough time to decide if this is for you and you want to stay in the course.
But remember: This is a limited time offer
The price will rise soon and we CANNOT continue offering the bonuses that you are going to get today.
Remember – you can only get this here. It is not available anywhere else. This is how I do this internet thing and the formula that I have discovered and how it works for me.
Very few people currently know and profit from these tactics. Only myself and my prior students from IMF1 are currently using the simple shortcuts that I revealed. But now YOU can be among the first people to ever get the updated methods for yourself and the updated version of Internet Marketing Formula.
It's important that you ACT FAST to get this offer. If you want in – act fast or this could be gone.
"It Really Works!"
"Mike's specialty is making things simple. I've seen his past training courses and seen him teach live – and it's like his super power. He can take any complicated process and he can make it easy and simple." – C. Theiot
"His training gets my highest endorsement EVER." C. Friedman
Here's everything you get today…
If you've been struggling up to now to succeed with internet marketing up until now – this course is guaranteed to take you from beginning to end and give you exactly what you need to succeded online.
You get the entire 12 week, step by step, video and hands on training system that takes anyone – no matter how inexperienced – from turning on their computer to having an evergreen product up online and making sales. IMF2 leaves nothing out: every tool you need is included and you are shown how to use it. ($3,199 Value)
You get all 3 Limited Time Bonuses valued at $241.
But today – you don't pay that – you get all of this for a special low price of only $97 per month, cancel any time.
Plus – its guaranteed so there is no risk at all to you.
Trust your gut, trust your intuition, trust that voice in your head – you KNOW this is for you. Click the BUY NOW button.
Everything you need is right here just waiting for you!
START YOUR 7 DAY TRIAL FOR ONLY $7.00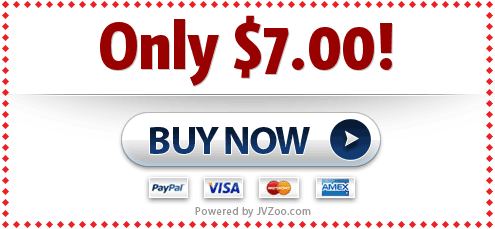 This is a $7.00 day trial, after the 7 days you will be billed $97 per month
That's Right! You have a full 30 days to try everything out.
If you don't like it or you don't make any money then you just ask for your money back and you'll get it, all of it.
30 days is a long time, you could easily be making $5,000+ per month by then.
Just know that you're completely covered by our 100% Money Back Guarantee so you have nothing to lose.
When you get your IMF2 Training System access right now, I'm also going to give you FREE Instant Access to our $297 Bonus Training Area and courses!
These courses are responsible for making our students over $1.1 Million Dollars in affiliate commissions and we've sold over 4,000 copies of the courses.
But, when you join IMF2 today, we're going to include our "1.1 Million Dollar Training Courses" for FREE.
It will be immediately unlocked for you in your IMF2 account under the bonus courses tab when you get access in a few minutes.
I could end access to these bonus courses at any time – but they are available for you, right now.
All you have to do to get your IMF2 Membership is pay a small one-time processing fee of $7.00. This small fee will cover the cost of creating your membership account in our system and creating unlimited access to everything I have to teach you.
You will learn everything you need to know to make hundreds of thousands of dollars on the internet.
Then after 7 days, you will automatically receive a full-fledged IMF2 membership for only $97/month – that's a full 50% discount off the normal retail price of $194/month.
You can cancel at any time in the first 30 days and you'll instantly be covered by our 30-Day, No Questions Asked, 100% Money-Back Guarantee.
Any attempts at fraud or theft that are detected void this guarantee – for example: if you ask for a cancellation and/or refund BEFORE logging into the training area or before joining the live coaching will VOID this guarantee
To Your Success,
Mike Carraway,
P.S. I have only allocated 50 membership spots open today and they will not last long. Last time I did this they were gone in under 3 hours. Make sure to get your IMF2 Membership before they are all gone.
P.P.S. Remember you have no risk. You have a full 7 days to review the Internet Marketing Formula Millionaire Training system and start putting my turnkey money-making systems to work for you. If you aren't satisfied you are fully covered by my 30-Day 100% Money Back Guarantee.
P.P.P.S. Don't think back on this day and regret that you didn't make the right decision. Only a tiny $7.00 processing fee and you will have Full Instant Access to everything I have used to make over $20,000 per month for the last 6 years.
"I understand this may be the only time I ever get this opportunity but NO THANKS"